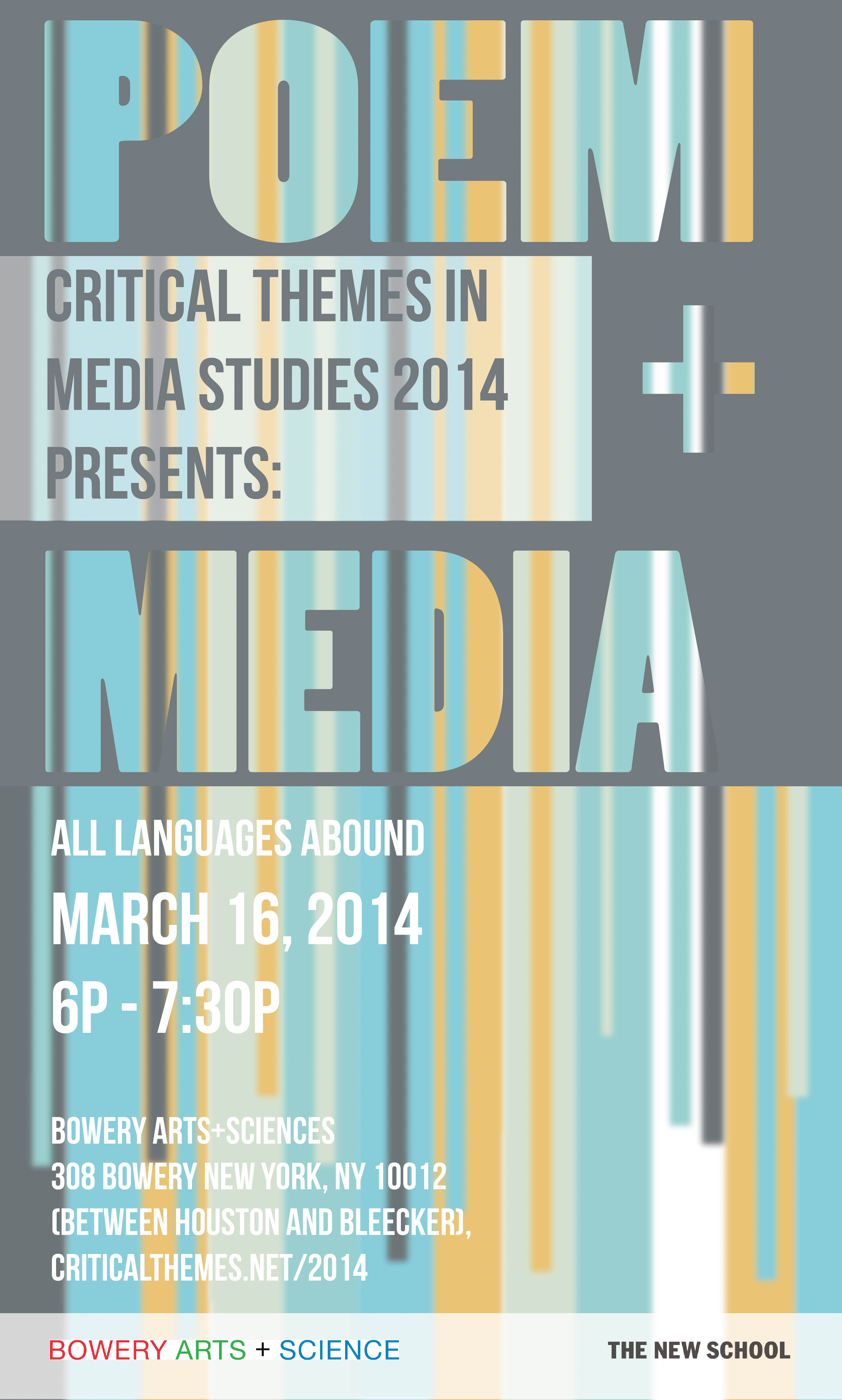 POEM+MEDIA presents dynamic poetry expressible through media. This showcase ranges from pieces of poetry performed through media such as film and audio experiments, to poets using media as a form of poetry in itself. All are welcome to attend this exceptional evening. This event is a fundraiser for the 14th installment of Critical Themes in Media Studies Graduate Conference.
Featuring: Alexandra Gilwit, Angelica Vergel, Daniel Crehan, David Iglesia, Divina Hasselman, Jessica Kingdon, Mitch Patrick, Wolfgang Daniel

SUNDAY MARCH 16, 6P – 7:30P
TICKETS:$12,
$8 + TNS ID Limited tickets: purchase early.
Critical Themes provides a distinguished forum for students from The New School, New York City, and the world to present original scholarship on topics related to the study of media. This year's conference theme is Transgressing Media. Join us for an evening to transgress between and through languages
AUDIENCE AWARD
NO PIC NO REPLY
POEM+MEDIA PROGRAM
IF ONLY FOR ONE NIGHT  |  PLASTIC TEXTS  |  TIMESKIN | THURGOOD
   NO PIC NO REPLY  |  THOSE RESTIVE EYES | Sol_120_Shaler_12:47:10